Happy Halloween From Our Headless AI
Embed Kelvin Agent into any existing product or system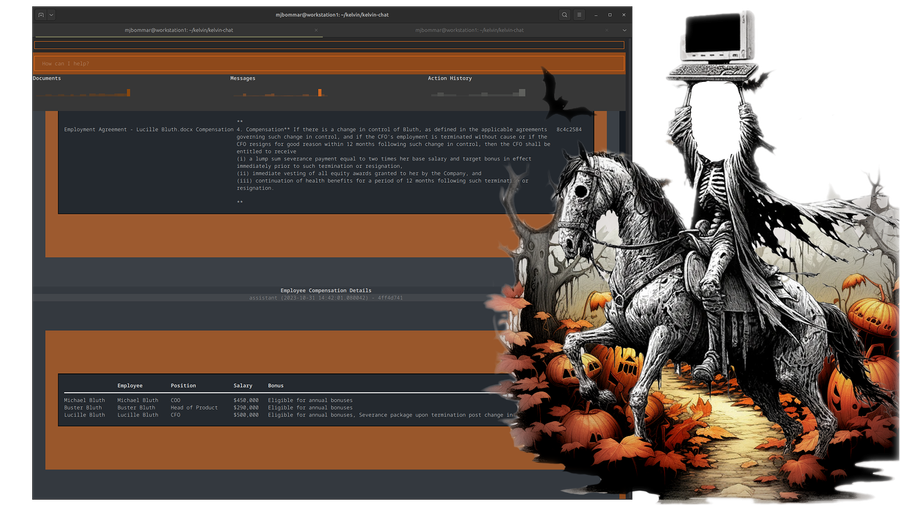 Happy Halloween from our Headless AI Agent to you and yours! If you look closely, you'll see that this WordPerfect-themed command line interface shows the table that Daniel Katz posted yesterday (including Lucille's bonus).
Would you really run an M&A diligence checklist in the command line?
Probably not (unless you're me).
Would you really design a modern UI to look like Halloween WordPerfect?
Sadly, no.
So, what's the point of this screenshot?
It proves that behind our Kelvin Chat interface, the Agent has no Head - or more accurately, that you can easily swap user interfaces, should you so desire.
The beauty of Kelvin Agent is that you can embed its capabilities into any product or system you already have, from vanilla O365 to whichever DMS, ELM, or CRM you live in day-to-day.
Stay tuned for more content from Jessica Katz and Jillian Bommarito on agents soon, including what they are, how to manage them, and how they work.
---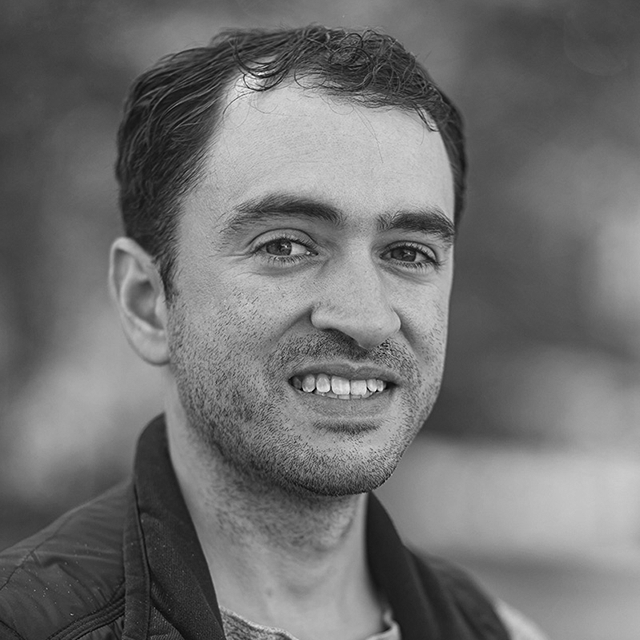 Michael Bommarito II
Mike is a Co-Founding Partner and CEO at 273 Ventures.
Mike is a serial entrepreneur and investor with over 20 years of experience in the financial, legal, and technology industries. He has worked with the world's largest banks, governments, law firms, asset managers, technology companies, and reinsurers, spanning roles in strategy, technology, operations, and finance. Mike previously co-founded and successfully exited LexPredict, a legal A.I. company.
Would you like to learn more about Legal A.I.? Send your questions to Mike by email or LinkedIn.